Andreas and Marie had almost given up on their dream of owning their own home – until Børge Finsæther in Eiendomsfinans came along
Today, the young couple owns their first home – a co-operative apartment of over 100 square meters in their home town of Harstad. That it would go like this is not a given.
– We applied for loans from two banks and were refused by both, explains Marie Jacqueline Løvmo. Although both were in permanent jobs, it was not enough for the banks as both have student loans, little equity, a small child and another on the way.
– With two nos in a row, we had really given up a bit, says Andreas Olsen Lehn.
Far from alone
– This case is far from unique. We often see that it is challenging for young couples to enter the housing market because of the rules that the banks have to comply with, says Børge Finsæther, partner and area manager at Eiendomsfinans in Harstad.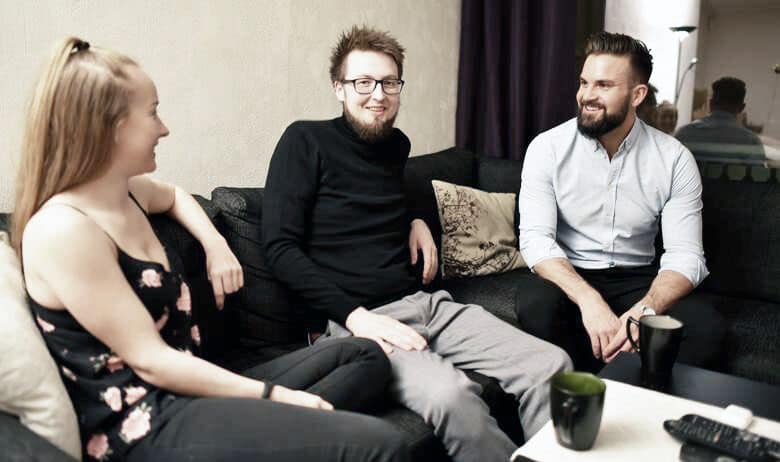 Get help with a mortgage
Since 2005, he has helped private individuals get new loans or refinance old loans – all to fulfill the housing dreams of Harstadværingen.
– We have experienced several times that people have gone to the banks themselves, and not received help. So they have been advised, "have a chat with Mr. Børge", and then my answer is almost always "we'll get this done". Very often we arrange financing for the dream home, explains Finsæther.
Eiendomsfinans has branches in many other places in Norway. Here there are more than 70 dedicated advisors ready to help customers with, among other things; new home loan , refinancing , deletion of payment notices , car loan , senior loan , restart loan and help to collect expensive small loans . With a rich selection of cooperating banks, there are many solutions and opportunities for the individual customer.
Do you want to talk to us at Eiendomfinans? Get in touch here:
Contact many banks
In practice, Finsæther and his colleagues act as agents, who have contact with a number of banks in the country (see bank overview at the bottom of the page). Through their knowledge of the industry, the various banks' rules and the individual customers' private situation, they can negotiate good terms and solutions that most people are not aware of.
And this costs nothing extra for customers.
– It is completely free to contact us to ask for advice. We are advisers who do not earn anything extra from the customer choosing certain banks, we do the work for the customer and the banks pay us for it. For us, the most important thing is that the customer gets a good loan that he or she can service, says Finsæther, and adds that it also happens that they discourage customers from taking out a loan if they see that they are unable to live with it .
The start of a new era
For Andreas and Marie, the help from Børge Finsæther and Eiendomsfinans has been crucial. With their own home, the family of four has plenty of space to live well in Harstad.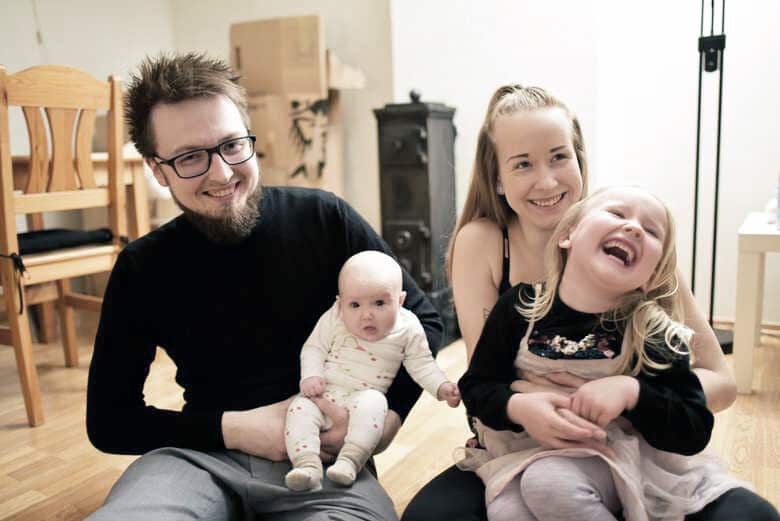 – Now that we have bought a home, it is both the end and the beginning of an era. We are done with the years when we rented from someone else and paid off their loan. At the same time, we have started anew for ourselves, and can look forward to a new everyday life, Andreas sums up.
The whole family is happy about the new life. Andreas is happy to have got a really big kitchen where he can let his interest in cooking unfold, Maria is happy to live in a place with a good standard in both the kitchen, bathroom and laundry room, and little Emily (4 ½) is super proud to have your own room with walls in your favorite colors pink and purple. In time, little Nova (3 months) also gets her own room.

Are you struggling to get a mortgage ? Here are Børge Finsæther's best tips:

Get an overview of the economy.
Set up accounts and a budget, and see what you really spend money on.

Cut unnecessary costs.
Do you have a lot of expenses you don't need? Cut them! There are limits to how many streaming services you need and fitness center subscriptions that are not used…

Don't live on credit.
Get rid of the credit cards if you use them more than is absolutely necessary. Don't spend money you don't have. You can also save a lot by collecting expensive small loans , we can also help you with this.
The article is reproduced with permission from Mediehuset Harstad Tidende, who wrote and published the original article in Harstad Tidene on 08.11.2019