References for Eiendomsfinans
You can read feedback from our customers below. You will also find more reviews on our Facebook
The best loan terms in the market with minimal own effort
Since my first home purchase in 2001 and until today, I have used Kjetil Rognerud to arrange the best loan terms. Kjetil works quickly and efficiently to ensure that the paper process is as simple as possible for me as a customer. I only sign the papers after a review by Kjetil and get the best loan terms in the market with minimal personal effort. He has in-depth knowledge of the market and answers all my questions in a professional, easy-to-understand manner. Kjetil has my best recommendations for obtaining the best mortgage conditions in the market for you with minimal use of time and frustration.
Christian Birkeland, Oslo
Very skilled and professional adviser
"

I thought I had the bank's lowest interest rate. Thanks to Tom-K Tømmerås at Eiendomsfinans, I now save several thousand kroner a year in interest costs on my mortgage.
I was advised by an estate agent to contact Tom-Kenneth and was made aware that this was not the case. Thanks to Tom-K Tømmerås in Eiendomsfinans, I now save several thousand kroner a year in interest on my mortgage. In addition, we were able to reduce our costs on insurance. Thanks to Tom-Kenneth in Eiendomsfinans, who I perceived as very skilled and professional – and who was also very positive and pleasant!
Barbro Beyer
Returning customer
We have used financial advisers at Eiendomsfinans on several occasions, and have always received quick and efficient practical assistance in addition to good and reliable guidance when we have needed it.
We have been in regular contact with Eiendomsfinans for the past 6-7 years, and they have assisted with assessment of the market when buying and selling property on three occasions, banking and loan services, and review and concrete advice regarding family private insurance. The advisers are only a short phone call or email away, and we have always experienced honest, concrete and reliable guidance from them. We also have family and friends we have recommended to use Eiendomsfinans and always hear positive reviews.
Monica Vandbakk, Skjetten
I now feel safe
I got help in 2014 to move my loan to a bank with better conditions, and I got better prices and coverage on my insurances. Eiendomsfinans informed me about the importance of personal insurance and I now feel confident that I am covered where needed should the accident happen. My costs per month are lower than before, and they keep me up to date on any changes in the market that may have an impact on my finances.
Morten Knudsen, Oslo
Strongly recommended
Strong expertise, fast case management and good conditions mean that I have no hesitation in dealing with Lasse in the future. This is a man and a company I can highly recommend.
I came into contact with Lasse via a colleague who has refinanced both mortgages and insurance through him. I have already used Lasse and Eiendomsfinans on several occasions both for housing and car loans. Strong expertise, fast case management and good conditions mean that I have no hesitation in dealing with Lasse in the future. This is a man and a company I can highly recommend.
Sang Ngoc Le Quach, Oslo
---
"
Kostnadene mine per måned er lavere enn tidligere, og de holder meg oppdatert på evt. endringer i markedet som kan ha betydning for min økonomi.
Got a loan for the dream house
We have used Eiendomsfinans for 2 years and have only had positive experiences. Our experience is skilled advisers who are proud of their work and who care about the customer and their needs.
We have received help with both refinancing, a new mortgage for the dream house and got all insurance in order. Can be recommended to everyone
Øyvind
What a stroke of luck!
I came into contact with Eiendomsfinans and Julianne Skovli Gåsvær by chance. And what a stroke of luck. Was met with a distinct "WE CAN DO THIS" attitude.
Positive, fast and accommodating. The whole process went like a dream. And very professional. I would without a doubt recommend Julianne Skovli Gåsvær to my friends and family. And feel a sense of security knowing that Julianne exists.
Nina Hellvik, Skiing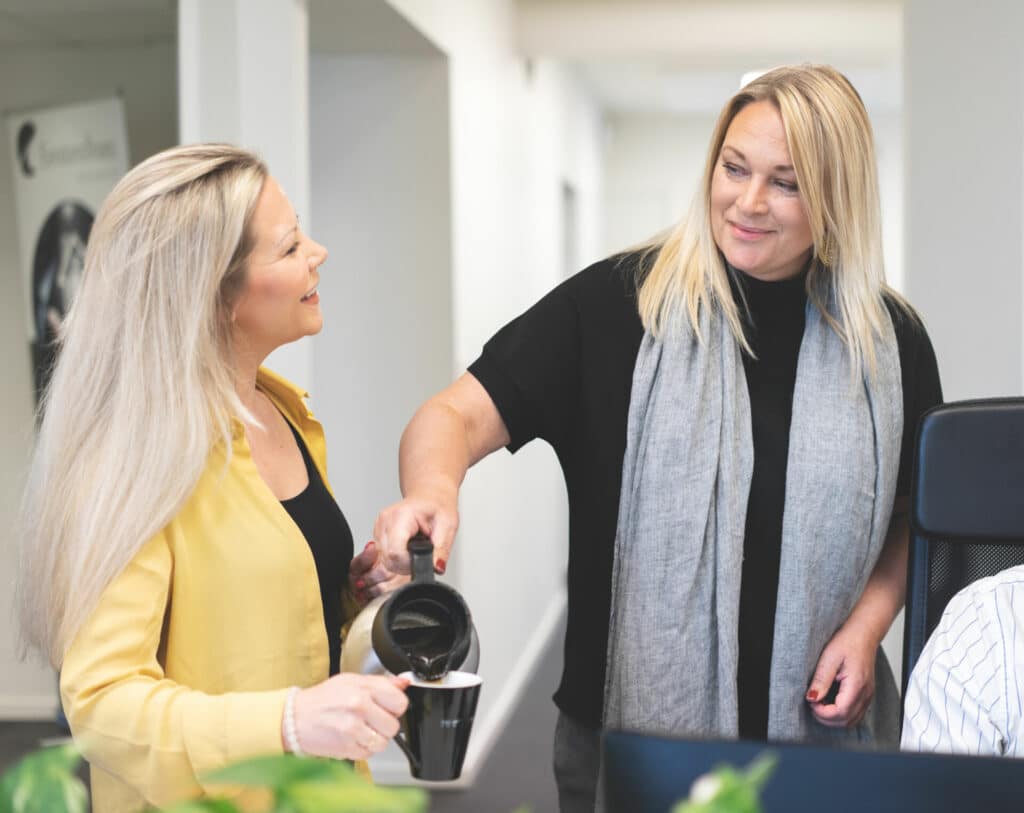 ---
"Once you go Eiendomsfinans, you never go back"
I have used Eiendomsfinans in connection with two property purchases, and could not be more satisfied. At Eiendomsfinans, the consultants are accessible and efficient, and also very pleasant and accommodating.
I have received good advice and guidance, and received conditions both in relation to the loan amount and interest, which I am very satisfied with. I have recommended the services to several friends and acquaintances who have become similarly satisfied customers. It is incredibly nice not to have to contact countless banks to get the best conditions on your own, as long as you know that you have someone else who can look after your interests better in this context. My experience is that by using Eiendomsfinans you save both time and get better conditions. AND meet nice people! "Once you go Eiendomsfinans, you never go back".
Beate Østhus, Lillestrøm
---
Better mortgage interest
I changed banks in connection with a breakup. My previous bank showed little/no understanding of my situation. Property finance was then the solution.
I also got my financing certificate increased by 500,000 and also ended up with a better mortgage rate than before.
Mats, Drammen
---
I am just so incredibly grateful.
Due to my (then) inability to deal with my own financial problems, things went a little rough for me in 2013. This was something that I saw all along, but I felt unable to take measures to change the situation.
It was all a bit desperate, because as time went on I began to think that no one would handle such a miserable economy as mine. It was all rather desperate, and to make a long story short: Suddenly the bailiff stood outside my door and wanted to throw me out. Via this incident I was referred to a real estate agent. He was going to foreclose on my apartment. My world seemed to be falling apart.
The broker still tipped me about Stavanger Eiendomsfinans. I didn't have many choices. I did it. During my first meeting with him, I quickly understood that here I was dealing with a person and a company that was actually interested in helping me. At the start, I had little faith that it would work out, but I have to say that: Not only did they go out of their way for me, they went to great lengths to make my situation better. They went above and beyond what I thought anyone would do.
Today – a year and a half later – I have a much better life. During this process I have learned a lot about myself, but this is for sure: My prejudices against real estate agents and loan agents have been given a shot in the arm. I was in an incredibly dark situation, and saw only barriers. Friendly and service minded people helped me. Stavanger Eindomsfinans showed me that it was possible even for me to get things in place. I can't say enough how much that means to me. A simple "thank you" seems to be so little. I am just so incredibly grateful. I think the best thing I can do is pass you on to others.
Bent K. Michaelsen, Stavanger
---
Saved over NOK 20,000 a year
We had to change banks because our previous bank closed its business for personal customers in Norway (BNP Paribas). Eiendomsfinans checked various loan providers, and we ended up saving over NOK 20,000 a year by switching banks.
We have also used Eiendomsfinans in connection with the financing and purchase of a new home. Throughout the process, we have received close and good follow-up sensibly adapted to our own private finances.
Pål Myking, Bergen
---
Flexible solutions that helped us land our project
We had a financing need that was a little out of the ordinary, with an existing home and holiday property as well as a desire to finance an additional holiday home that can be developed together with our existing holiday home.
Our adviser in Eiendomsfinans, Christer Aarvåg, has extensive expertise in the banking market as well as knowledge of flexible solutions which enabled us to land our project. In addition to finding a bank that suited our needs, he was able to negotiate a good interest rate for borrowing so that we earned a few kroner there. In addition, we were able to negotiate our non-life insurance at a better price for the same or better cover. We can highly recommend Christer Aarvåg's expertise.
G. Ringvold, Trondheim
---
Always up-to-date on the banking/insurance market
We have used Eiendomsfinans v/Morten Brodersen over several years. They have been helpful with switching banks, insurance, refinancing etc. This has meant that we have always been up to date on the banking/insurance market in recent years, as well as saving money in relation to the agreements we had previously.
New insurances have been arranged on the day, and with good follow-up both before and after the agreements entered into, we are confident that the agreements we have entered into through Eiendomsfinans have been correct. We would strongly recommend Eiendomsfinans for a non-binding conversation that can result in money saved.
Tom-Andrè Larsen, Kjeller
---
Halved my annual advance premium
I was tipped off about Morten Strande via a friend of mine who had used him previously.
After a short time, I received feedback that he could halve my annual insurance premium. I am very satisfied with the product and the follow-up I have received afterwards – both on mortgage and insurance.
Martin Engum, Oslo
---
Very professional
Experienced Eiendomfinans as very professional – I received very good help and a very good offer that helped me with my financing when I was going to buy a new apartment.
Very satisfied with the service – I felt well taken care of as a customer, and the whole process went quickly and without any problems. If you need help with financing when buying a home, I would highly recommend Eiendomsfinans.
Ellen Marie Paulsen
---
Had to replace the roof on the house
I don't really know what else to write other than that I am very satisfied with the help I have received from Shafeq. Me and my wife had to have the roof of the house replaced and the estimated cost came to NOK 500,000!
This was not exactly money we had lying around, and our own bank could not help us. We were both pretty scared of what would happen if we didn't get the roof fixed, so we googled for someone to help. We then came across Eiendomsfinans' website. The best thing we have done in a long time is to contact you.

You helped us with refinancing so that we could start work on the roof. Now the work is well under way, and the workers have found further damage to the roof. And again, I really appreciate you helping me borrow a little extra. It also helps a lot that the interest rate is so low through you! The best of all is that your help is completely free of charge for us and that you apply to several banks on our behalf. Thank you very much for all the help I have received and I will strongly recommend you to my friends.
Sathees, Sandvika
---
Better mortgages adapted to our needs
The adviser made contact via phone first, and was very pleasant, helpful and had a lot of knowledge. In the conversation, he found out that he could find better mortgages adapted to our needs.
He arranged a lower interest rate, so that we save several thousand in just interest per year. At the same time, he "baked" our car loan into the mortgage, such that we now have NOK 1,400 more to deal with per month. There will now be more frequent flights to Bosnia. We are generally skeptical of sellers who make contact by phone, but we gained trust because he had good control, and he is even nicer in reality when we finally met him at the office of Eiendomsfinans. We are satisfied with our advisor and will use him in the future as well.
Sefik and Mevilja Hasanovic, Tranby
---
For an inexperienced first-time buyer, it was a big help
When I was going to buy my first apartment, I received good and knowledgeable help from Eiendomfinans.
They helped me find a bank that was a good fit in relation to my wishes and requirements. And throughout the entire purchase process I had a close dialogue with them. For an inexperienced first-time buyer, it was a big help. In retrospect, they have also followed me up in a good way. If the need arises, I will not hesitate to use them again.
Odd Martin Dalbakk, Tromsø