Intermediate financing
– When you want to buy a new home before you have sold the old one.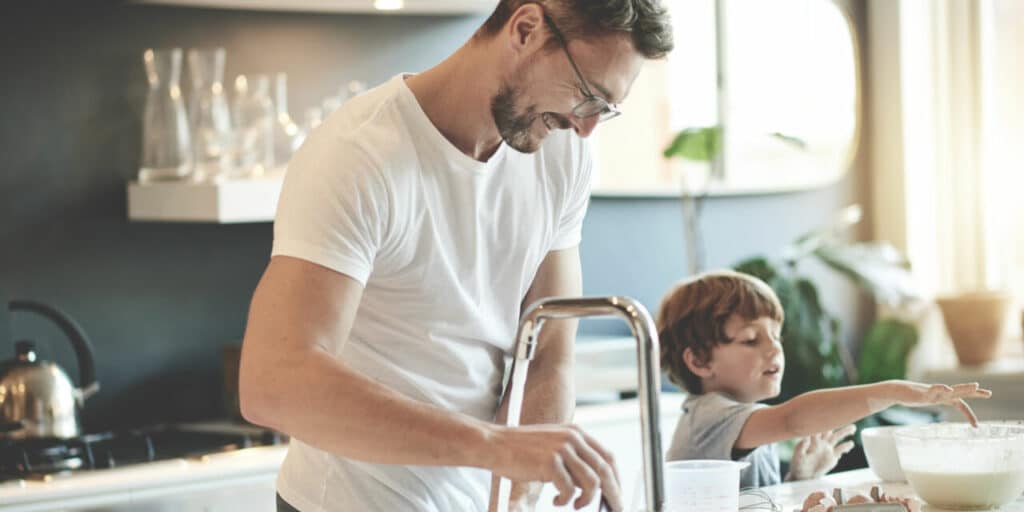 Security in the home you are going to sell

What is mezzanine financing? You often need interim financing when you are going to buy a new home before you have sold the old one. Interim financing is capital you have left over in the home you are going to sell.
Many people choose to buy their dream home before they have sold their current home, others may not be able to sell the home as easily as they had thought. This leaves you with two homes for a short period of time. Then we can help you with so-called intermediate financing/bridge loan, which is in addition to any loan on an existing home. The brigde financing is installment-free, so that the financial burden does not become too great. The most common is that you get bridge financing with a term of 6 months, where you only pay interest on this loan. If you have not been able to sell within 6 months, the bridge financing will be extended.
When can you use intermediate financing?
When you want to buy a new home before selling the one you live in now
When you have sold a home and are going to buy a new home, but have not yet received settlement for the sold home. Some people choose to postpone the takeover for quite some time so that they have plenty of time to find a new home.
Frequently asked questions about:
No Accordion Found
Free Service
All our services are free for you as a customer, because we are remunerated by the banks we work with. The offer or offers we present to you are non-binding.
Personal follow-up is the key word with us. You get a permanent advisor who sees your entire financial picture, so that we can advise you on changes you should consider to achieve the lowest possible cost on your loans.
Many years of experience
Since 1993, we have helped tens of thousands of customers find the right bank and loan product, and no similar company in Norway has our selection of partners in financing.
How long can you own two homes?

Bridge financing/intermediate financing usually has a term of up to six months, with the possibility of a few months' extension. This means that you can own two homes for up to approx. half a year. When you or the broker receive the settlement for the home you have sold, the bridge loan is paid back to the bank. On the new ordinary home loan, the bank receives security in the new home.
Having to live with two homes initially sounds prohibitively expensive. If, for example, the new home is bought for four million, and the old one has a loan of three million, you have a debt of seven million in this phase. But the expenses don't have to be as high as it might first sound, as the bridge loan is intstallment-free. If the loan on an existing home has collateral within 60%, this loan can also be made installment-free during the sale period.
The cost of the bridge loan will therefore not overturn the load, even if you have a large loan during this period. It is what you ultimately get to sell your home for, which has the most to say for the economy going forward.
How much can you borrow?

The rate (takst), valuation or sale price of your current home is used as a basis for calculating how much you can get in bridge financing/intermediate financing, then the existing mortgage and brokerage costs are deducted. Total debt and security must then be below 85% of the total value of both homes.
If you have already sold a home, but have not handed it over to a new owner before you take over your new home yourself, the bank can calculate up to 100% of the value of the home. This means that you can borrow 100% of your tied-up equity, minus the current loan and broker's cost.
What is a transport declaration?
If you have sold your existing home and bought a new home, but have still not received the settlement for the sale, bridge financing/intermediate financing may be necessary. In this context, the bank can advance the equity you have earned in your sold home. This requires you to sign a transport declaration.
The transport declaration means that you approve the broker transferring the equity to the bank when the settlement for the sale is complete.
Loan example:
An intermediate financing loan of 1,000,000 million with eff. interest rate of 7.57%, over 6 months will have an interest cost of approx. 36.618,-. Total NOK 1,036,618
Included here is an establishment fee of NOK 2,000 and an installment fee of NOK 45
Interest nom. 7.20%/ effective 7.57%.
We help you with the entire process

If you already own a home, we can help you estimate its value, and assist you with tips on a skilled estate agent in your area. For the fastest possible case processing, attach the latest tax return, recent payslip, valuation, FINN code and any other relevant documentation.
We work with several banks and credit institutions, and therefore have a wealth of knowledge about the solutions and products available. Together we review your financial situation and find an optimal solution for you.