Refinance mortgage or borrowing more
Some want to refinance the mortgage to achieve better interest rates, others just want to borrow more. Perhaps a home equity credit line is the best solution for you? Whatever your needs, we help you find the mortgage with the loan terms that suit you. Get in touch with us and we will help you obtain offers to refinance mortgages. We help you calculate how much you can borrow, estimate the value of the home and compare offers from several banks when you consider moving the mortgage.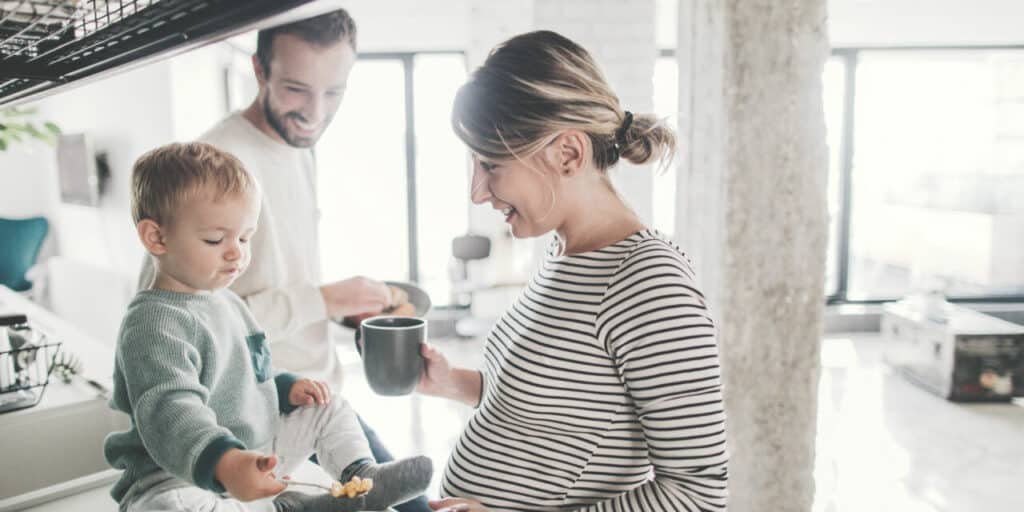 Should you choose an annuity loan or serial loan when refinancing your mortgage?
Annuity is the most common form of loan. You will then pay the same monthly amount throughout the term of the loan, provided that the interest rate is stable. The monthly amount consists of installments and interest costs. At the start, the installment portion is smaller, and the interest portion is larger. As the loan is paid off, the installment portion increases, and the interest portion decreases.
An annuity loan has the same installment amount each month, which makes the product predictable. It is therefore a good fit if you like predictability and want a slightly more spacious economy. Annuity loans are a good option for those who are going to buy their first home, renovate or start a family.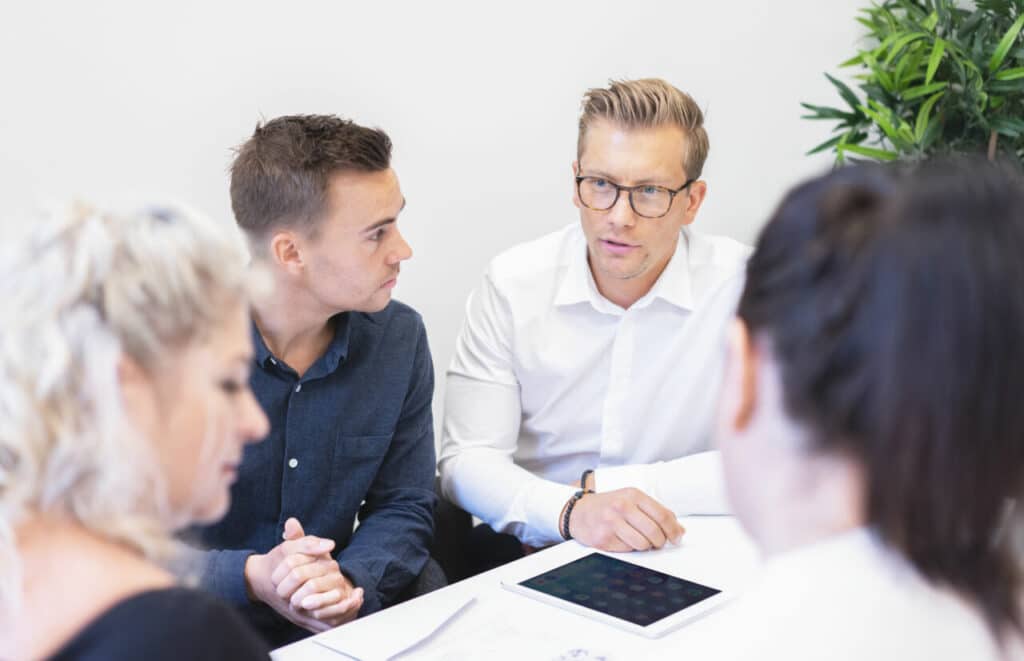 A serial loan may be suitable for you who borrow less than your borrowing capacity can handle, because you can afford to pay it. With a serial loan, you pay off the loan with a higher installment amount at the start, and you will have less and less to pay as the loan is paid off. The result is that the monthly amount becomes smaller for each payment to the bank. If you can afford to maintain the large payments at the start of a serial loan, you will pay less interest in total over 25 years than with an annuity loan with the same duration.
Alternatively, an annuity loan with a shorter term can be at least as beneficial. It may also suit you who have plans for the future or know of upcoming changes in your own finances, such as retiring before the loan is paid off. Talk to us about refinancing your mortgage.
Security in the home you are going to sell

What is bridge financing? You often need bridge financing when you are going to buy a new home before you have sold the old one. Bridge financing is capital you have left over in the home you are going to sell.
Many people choose to buy their dream home before they have sold their current home, others may not be able to sell the home as easily as they had thought. This leaves you with two homes for a short period of time. Then we can help you with so-called intermediate financing/bridge loan, which is in addition to any loan on an existing home. The brigde financing is installment-free, so that the financial burden does not become too great. The most common is that you get bridge financing with a term of 6 months, where you only pay interest on this loan. If you have not been able to sell within 6 months, the bridge financing will be extended.
When can you use intermediate financing?
When you want to buy a new home before selling the one you live in now
When you have sold a home and are going to buy a new home, but have not yet received settlement for the sold home. Some people choose to postpone the takeover for quite some time so that they have plenty of time to find a new home.
Free Service
All our services are free for you as a customer, because we are remunerated by the banks we work with. The offer or offers we present to you are non-binding.
Personal follow-up is the key word with us. You get a permanent advisor who sees your entire financial picture, so that we can advise you on changes you should consider to achieve the lowest possible cost on your loans.
Many years of experience
Since 1993, we have helped tens of thousands of customers find the right bank and loan product, and no similar company in Norway has our selection of partners in financing.
Home equity credit line: Pay what you want, when you want
A mortgage is repaid according to a fixed repayment agreement. Home equity credit line, on the other hand, gives you a credit limit (loan amount) based on the value of your property with a mortgage on your home. You can have a home loan of up to 60% of the home's value.
Read more about home equity credit line here.
The loan limit can be used for whatever you want, and you can move money to and from the loan account when it suits you. You decide when and how much to pay down, as long as you are within the agreed credit limit. This type of loan is also called flexible loan and framework loan. You only pay interest on the part of the loan you use at any time, and can use it as a combined loan and savings account.
Talk to us about refinancing your mortgage into a home equity credit line, in some cases it's a very good product, but not always. Sometimes an installment-free loan can be better. We explain why.
Example home equity credit line:
You are granted a home loan of two million, but you really only need 1.3 million because that is the sum you have in arrears today. You then have 700,000 available in the loan account if you need the money in the future. Maybe you want to renovate, buy a cabin or take an extra holiday trip? As long as the extra 700,000 is in the loan account, you do not pay interest on the amount.
If you transfer 100,000 to your current account, interest accrues on this money, and you then have to pay interest next month for a loan of 1.4 million. Perhaps you will get 50,000 back in tax, or holiday money, then you can put this money into the loan account and pay interest for 50,000 less the following month. This way you can flexibly move money back and forth in the loan account.
Contact us if you want to refinance your mortgage to a home equity credit line.
Tip : For those of you who tend to make expensive impulse purchases, it may be wise to avoid this kind of loan, as the flexibility and availability such a loan gives you can mean you spend more money than you originally intended.
Loan without installments – pay only interest for a period

Installment-free repayment can be granted on loans that have collateral within 60% of the home's value. If you own several properties, the loan must not be higher than 60% of the total value of the properties.
With installment-free repayments, you only pay interest on your loan. If you want to pay installments in between, you can. Freedom of payment is granted for up to five years at a time and can be renewed if you have paid interest punctually according to the repayment schedule.
Contact us if you want to refinance a mortgage with installment-free repayments.
FAQ
[WPSM_AC id=6067]
Would you like to speak to an advisor? Then you can call us or visit one of our offices.