About us – We compare loan offers for you
Information about Eiendomsfinans:
Eiendomsfinans applies for loans, compares loan terms and conditions on behalf of the customer.

Our services are free for you as a customer!
---
Said Salimi and Lavrans Solli, Eiendomsfinans Oslo
Why use a loan adviser?
When you have to compare loans yourself, it is often required that you have to tell the same story over and over again. You must also provide all information about your financial situation each time. With us, you only need to tell us this once and we do the rest of the job of obtaining offers.

We collect the necessary documentation about you and your loan needs and write an optimized loan application. We then send this to the partner banks we think are the best for you. Of course, you have every opportunity to apply to banks that we do not cooperate with ourselves, in order to compare.
Eiendomsfinans is Norway's largest mortgage broker. We will always work hard to tailor the solution that is best adapted to your loan needs.
Loan advisor, financial broker or loan broker are terms that are used interchangeably. We only work with loans and will not try to get you to buy any kind of investment products.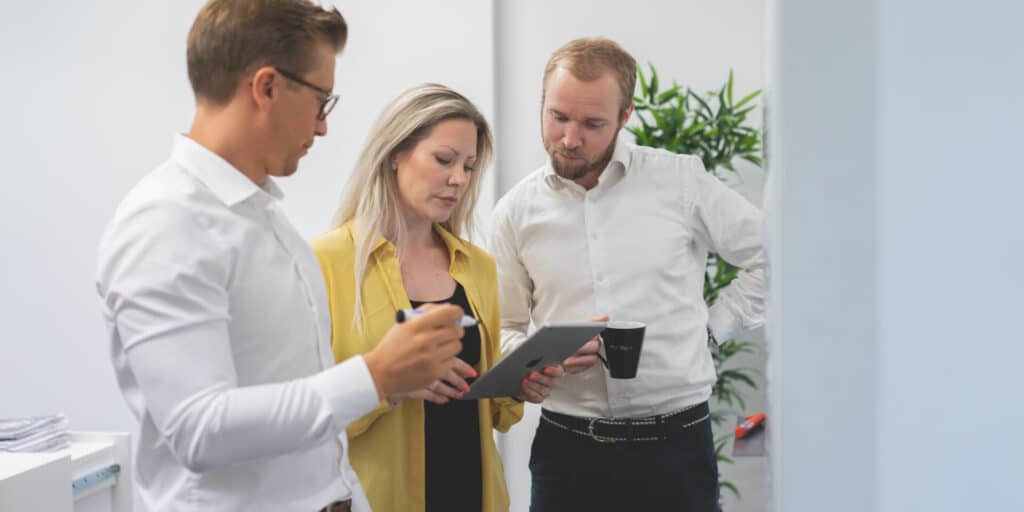 A financial supermarket
We are a financial supermarket that covers most of your financial needs.
Our product range includes, among other things:
Many years of experience
Since 1993, we have helped tens of thousands of customers find the right bank and loan product. In terms of loan volume, we mediate mortgages for around six billion annually.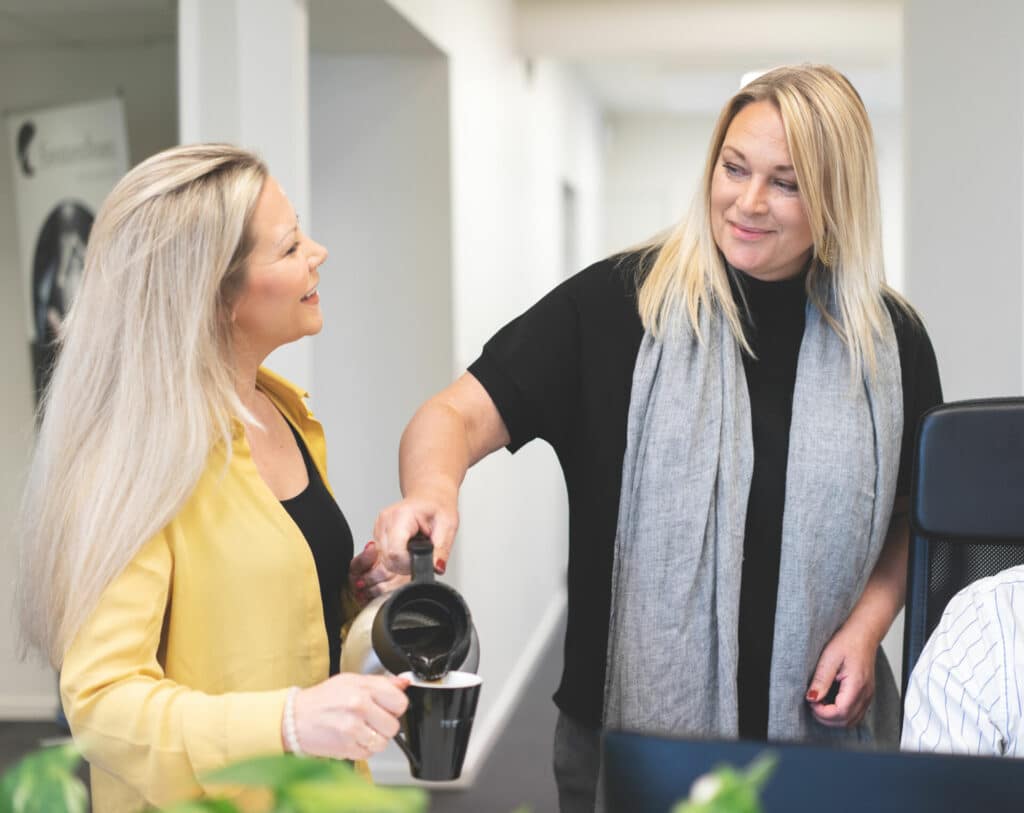 Heidi Hungnes – Eiendomsfinans Drammen, Julianne Skovli Gåsvær – Eiendomsfinans Romerike, Bjørn Bergene – Eiendomsfinans Drammen
Free Service
It is more reasonable for the banks that we find the right customers for them, than for them to establish new branch offices themselves. Therefore, all our services are free for you as a customer, as we are remunerated by the banks we work with. There are also no surcharges or hidden costs when using our services, and the offer you receive from us is non-binding.
Our cooperating banks have their own teams that work with applications from us. The advantage for you is that you will most likely get a faster response to your application than if you submit an application yourself. Once we have received the necessary information and documentation from you, it normally takes 24-48 hours before you receive an offer or a financing certificate from us. In urgent cases with bidding rounds, it goes even faster. These will be prioritized, and we will discuss the matter with the bank to find a solution as quickly as possible.
Personal follow-up

It takes both time and energy to apply for and compare loans in different banks yourself. Because customer service is important to us, you will therefore get a permanent financial advisor who sees your entire financial picture. We give you good advice on which changes you should consider in order to achieve the lowest possible cost of your loans and insurances. You only tell your story once and your adviser optimizes the application against several banks to find the best adapted offer for you.
Large network of collaboration partners
Our goal is to find the loan that suits you best.
No similar company in Norway has our selection of partners in financing. Eiendomsfinans does not work with all the banks in Norway, but cooperates with a wide selection of good banks that we believe cover most financial needs. We can help you with most things, maybe even products you didn't realize existed?
As financial agent for:
BN Bank, Bank 2, Resurs Bank, Larvikbanken, LEABank, Sparebanken 68 degrees Nord, Svea Finans, Skue Sparebank, Sparebank 1 SMN, Balanse Bank, Kraft Bank, Romerike Sparebank, MyBank, Instabank, Nordax, Sandnes Sparebank, and Bluestep Bank shall we prepare and submit applications for deposit agreements, loan agreements, surety agreements and/or card products to one or more of the aforementioned banks. The application must contain complete and correct information about all relevant conditions for the product in question. The bank then makes an independent assessment of the application based on information from the customer and the agent and other sources. We would like to point out that we, as a financial agent, receive commission from the banks (mentioned above) on the basis of concluded agreements on loans etc. mediated through us. We do not have the opportunity to receive remuneration from other than the relevant banks, cf. Section 88 of the Financial Agreements Act. We are required by law to ensure that the bank's obligations towards the customer are fulfilled within the mandate we have received from the relevant bank.
If the bank or we default on the obligations in relation to specific products, the customer can apply any default sanctions directly against the relevant bank. If our possible default concerns other matters, for example investment advice given by us, complaints can only be directed against the bank if we are an affiliated agent for the relevant bank in accordance with § 10 – 16 of the Norwegian Securities Trading Act. At present, we do not provide investment services/products subject to licensing.
Our owners
Eiendomsfinans Drift AS is owned by Bank 2 ASA and some of the bank's largest shareholders. Bank 2's ownership does not affect the way we work at Eiendomsfinans. We will always try to find the solution that is best for our customers.