Brage Finans
Brage Finans has a wide range of loan products adapted to boats and motor vehicles, both privately and for businesses.
We can also give you a financing certificate so you know how much loan you can obtain, as well as how much the loan will cost you each month. Then you are ready to buy if the right car or boat appears.
Product: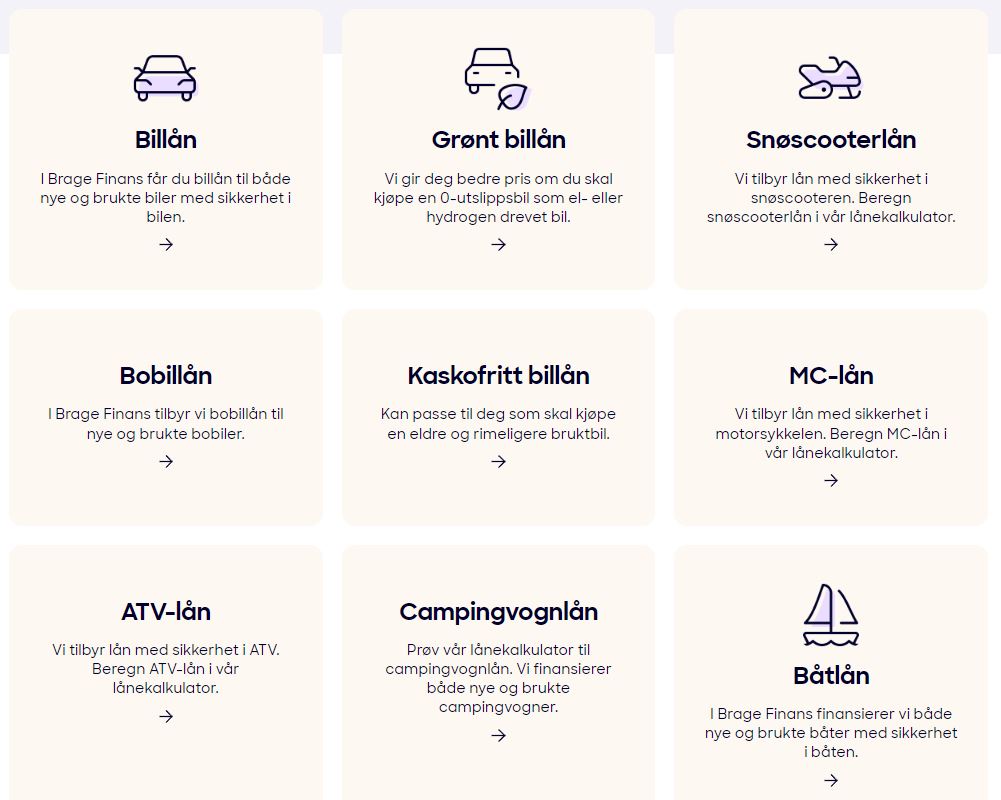 Eiendomsfinans has a separate team at Brage Finans that only works with our loan applications so that things go as quickly as possible for you as a customer. Fill in the application form and we will help you.
During opening hours, you are welcome to call us on 32 88 00 00 or at any time send us an inquiry by e-mail: firmapost@eiendomsfinans.no